Doctors & Staff
Meet the experienced and friendly doctors and staff who make Cheyne Eye Center the leading provider of vision care products and services.
---
Chris Cheyne, OD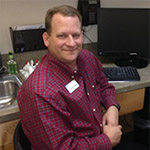 My passion as the CEO of Cheyne Eye Center is to make our patient's experience incomparable. I want to not only provide our patients with the best possible vision, but also leave them thrilled that they chose us as their eye care provider. I continually work with my team to provide the best customer service and the best products. Quality and efficiency are of utmost importance in everything we do.
---
Robert Yeaman, OD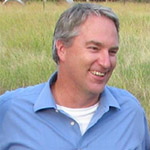 Dr. Yeaman received his Bachelors degree in 1985 from the California State University at Sacramento. He attended the University of Houston College of Optometry, earning his Doctorate in 1989, and is Board Certified as an Optometric Glaucoma Specialist. He has been a member of the American Optometric Association since 1985 and the Texas Optometric Association since 1989. He has previously served as President of the Mid-Texas Optometric Society. He joined Cheyne Eye Center in 2002. Prior to joining Dr. Cheyne, he practiced with Vision Source – Arlington, and South Harbor Eye Care in Granbury.
---
Dr. Courtney Cheyne Cobbs
Dr. Courtney Cheyne Cobbs is a native of Granbury, Texas and a graduate of Granbury High School. She completed her undergraduate degree at Harding University in Searcy, Arkansas. She then received her Doctor of Optometry degree from the University of Houston College of Optometry where she received extensive training in all aspects of eye care including the treatment of ocular disease and trauma, pre- and post-operative care, contact lenses, pediatrics, primary vision care and binocular vision. She is a member of many professional organizations including the American Optometric Association and the Texas Optometric Association. Dr. Cobbs has been in private practice since 1993 and holds Optometric Licenses in South Carolina, Wyoming, Utah and Texas. She is committed to serving the community through high quality, personalized eye care and the treatment of vision and ocular health with a special interest in families, children and the specialized fitting of contact lenses in a pleasant, efficient and professional environment. Dr. Cobbs enjoys sports of all kinds, working out, family, friends and Church. She spends a large part of her summers serving at Incomparable Camp Ozark in Mt. Ida, Arkansas where she began working in 1989. Dr. Cobbs is extremely proud to be a member of Cheyne Eye Center and to serve the residents of Hood County.
---
Dr. Manuel Debesa
Dr. Debesa was born in Santiago, Chile. He is fluent in Spanish and English. At the age of nine, he and his family moved to Weatherford, Texas. After graduating from Weatherford High School in 1980, he received his Bachelor of Science degree from the University of Houston in 1984, followed by his Doctorate of Optometry at the University of Houston, College of Optometry in 1988. He obtained his Therapeutic Optometrist certification in 1997. Dr. Debesa resided and worked in Houston until moving back to home to Weatherford in 2004.
---
Julie 

CPO, NCLEC, Practice Manager and Exam Assistant to Dr. Cheyne
My family and I have lived in Granbury since 1998. My wonderful husband and I have 5 fantastic boys and 1 sweet, sassy little girl. We enjoy spending time together as a family swimming and cooking out. In my spare time, I enjoy reading and spending time laughing with my friends.
I have been a member of the Cheyne Eye Center family since 2012. I love my work family and helping people see better. It is truly a blessing to be a part of this team.
---
Connie
CPO, Lead Patient Care Coordinator
I have been at Cheyne Eye Center since 2004. My husband and I have  3 children and 4 grandchildren.
My favorite things to do…spend time with family, travel to the coast, reading, gardening.
---
Brandi
CPOA, Insurance Coordinator
My family moved to Granbury in 2001. I have been at Cheyne Eye Center since 2002.  Most of my free time is spent with my 4 kiddos, enjoying games and the outside.  Most people know me by my cRaZy hair.
---
Tyra
Patient Care Coordinator
My family and I moved to Granbury in August 2009 from the DFW area. I was given the opportunity to join the Cheyne Eye Center Team in October 2009 which I enjoy very much.  I have three children that keep me entertained as well as busy! They are all involved in sports.
---
Amber
Optician
I am a Granbury native.   I am a single mom that has been blessed with two children and a female boxer.  My family and I are active members of Stonewater Church.  In my free time, I enjoy spending time as a mom, doing mission work,  going to the dog park, and staying active.  I absolutely love being part of the team here at Cheyne Eye Center.
---
Erienne
Optician

I am a west Texas native that relocated back to Texas from Colorado in 2016. I am a wife to Billy, and we have a 12 year old girl, an 8 year old boy and 3 fur babies. I enjoy all things Harry Potter, reading, learning new things, spending time at the lake with my family and friends, and cooking!
---
Amy
Patient Care Coordinator

I moved here to Granbury from Detroit Michigan in 2016. I live here with my family and two furbabies. Animals and reading along with anything science and are my biggest interests. I joined the Cheyne Eye Center family in 2016.
---
---
Jean
Clinical Technician

---
---
Elizabeth
Lab Technician

---
Anita
Optical Administrator

---